CLICK IMAGE TO VIEW LARGER

My "Pork-Chop Counter-Hog" has quickly become the crowd favorite.  Each is handcrafted from rich American Black Walnut and highlighted with feet of Purple Heart.  Wether a gift for yourself or a special friend, my handcrafted cutting boards are sure to add that special whimsy to your kitchen.  These special kitchen companions can handle all the cutting and chopping your busy kitchen requires.   And when these pigs are now working, they proudly rest on your counter or stand upright at your backsplash adding a special piece for conversation.


Sign-up for email Special offers !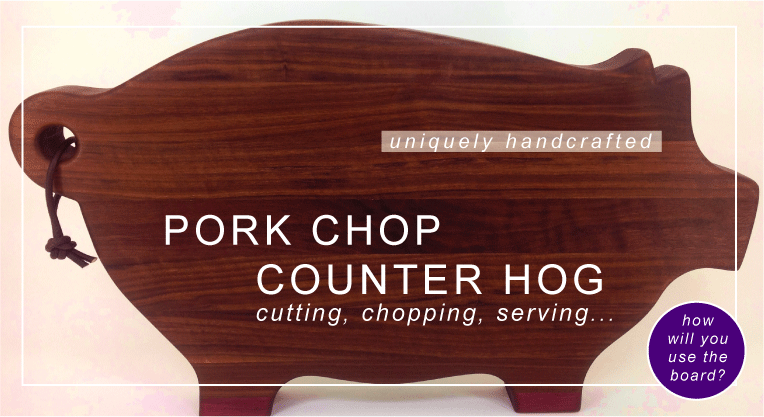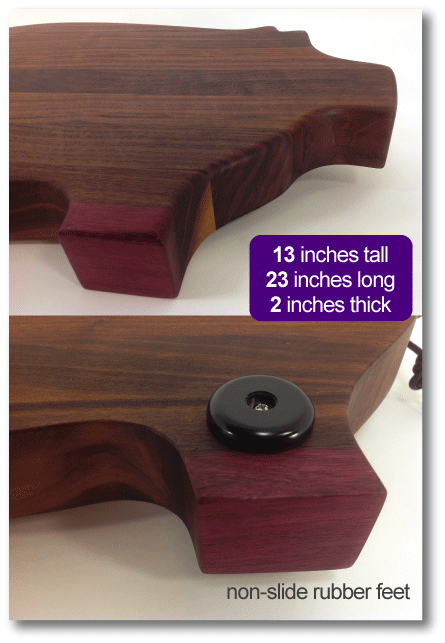 natural wood cutting board finish

SPECIAL ORDERS FOR ALL-ONE-WOOD-TYPE

7-10 DAY FOR SHIPPING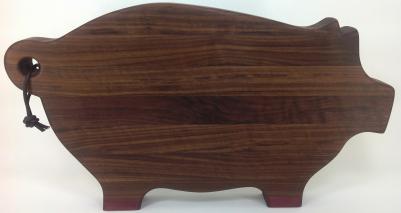 Black Walnut, END-GRAIN construction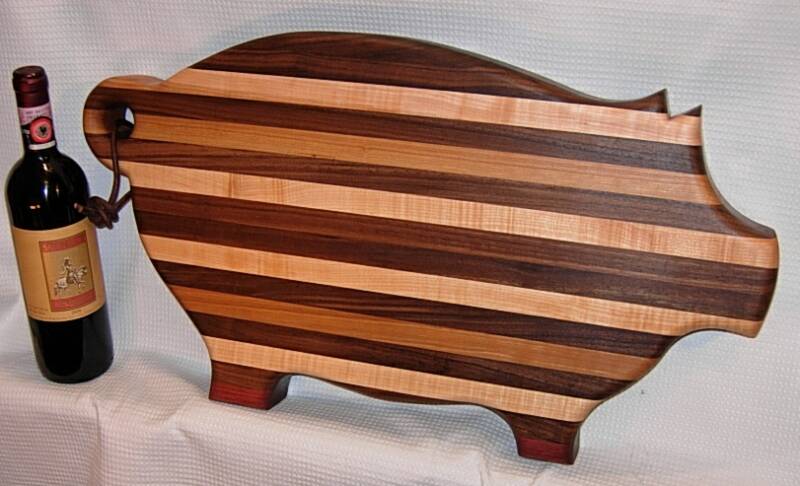 Black Walnut, LONG-GRAIN construction

Walnut, Cherry, Birch, Purple-heart, Maple

LONG-GRAIN construction