Natural wood cutting board finsh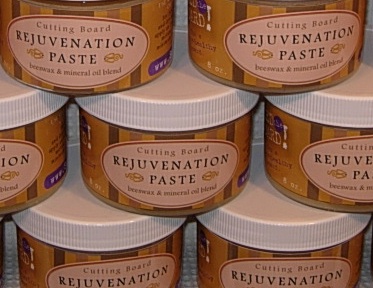 The original finish we apply to all our working cutting, chopping and display boards is a blend of mineral oils and pure natural beeswax.  The mineral oil penetrates into the wood fibers to retain moisture and help to prevent cracking while the natural beeswax sits on the surface and fills the pours providing a moisture barrier keeping the wood healthy and repelling water.  Apply monthly or as often as your board requires to assure a healthy and long lasting working cutting board.

Handmade by SAVONA WOODWORKS

C u t t i n g   B o a r d

FOR ALL YOUR NATURAL WOOD CUTTING AND CHOPPING BOARDS

SIMPLE & EASY APPLICATION

- RUB ON SMALL AMOUNT

-WAIT 10-15 MINUTES

-WIPE IT OFF



Sign-up for email Special offers !

Enter your e-mail address -

FREE SHIPPING ON ORDERS OVER $80

Join my private specials and new item announcement e-mail list.