the "Boardeaux" wine jug shape

cutting, chopping and serving boards

This unique style is a favorite of wine enthusiasts as well as those who appreciate a special presentation.  Handcrafted of Black Walnut, Cherry, Purple Heart and Hard Maples, the Boardeaux is sure to be a conversation piece wether a decorative piece for your kitchen or presenting your favorite cheeses at your next gathering.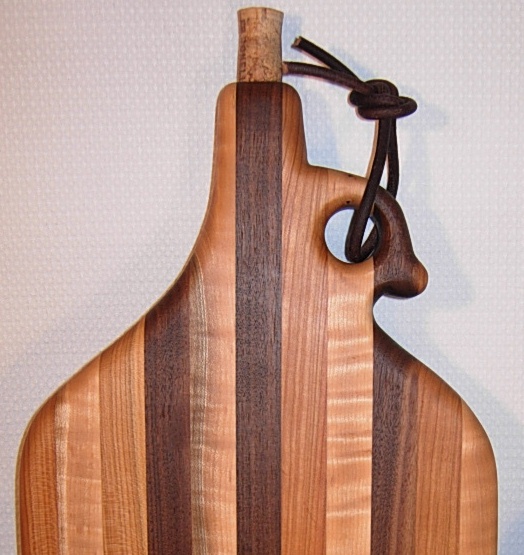 SPECIAL ORDERS FOR ALL-ONE-WOOD TYPE

7-10 DAY FOR SHIPPING

Retail Price:  $119.00

Internet Special: $101.15

CLICK IMAGE TO VIEW LARGER

Natural wood cutting board finish



Sign-up for email Special offers !

Enter your e-mail address -

FREE SHIPPING ON ORDERS OVER $80

Join my private specials and new item announcement e-mail list.